For more than a decade, they were a familiar sight around downtown Salisbury, Maryland — the homeless man and his silky white dog.
You could often find them stationed outside Benedict the Florist, or located in what was an even shrewder spot to panhandle — behind the Dunkin Donuts, where cars lined up at the drive-through.
Elwood, the homeless man, and Gladys, his dog, weren't shooed away too often in Salisbury. That, likely, was in part because of Elwood's friendly demeanor, maybe in larger part because of his highly sociable dog, who he found as a pup in a box by a Dumpster, or in a bag in the middle of Highway 13, depending on who's telling the story
In any event, the troubled man and the Wheaton mix became partners in homelessness, and for more than a decade survived off the kindness of friends and strangers in Salisbury.
Then, about a year and a half ago, they disappeared.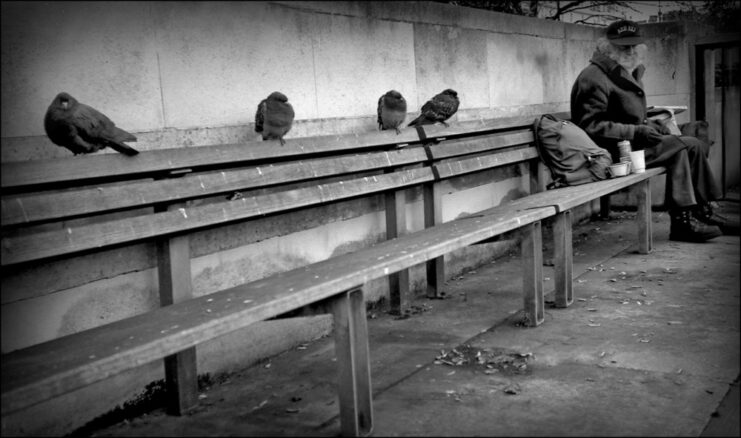 No one has seen Elwood since last May, though some people still think they see his dog at various locations around town.
Edna Walls had that feeling when she saw a silky white, mid-sized dog at a groomers recently, asked about it and learned it was — sure enough — Gladys.
Elwood Towers died last May of cancer, the groomer explained to her, and since then his dog has been living with the owner of the flower shop outside of which Elwood and Gladys once panhandled. She recounted the encounter in a reader-submitted column published on Delmarva Now.
The Lucky Dog Pet Salon never charged Towers for grooming Gladys, Walls reported, just like some local veterinarians cut him a break when Gladys needed shots or medical treatment.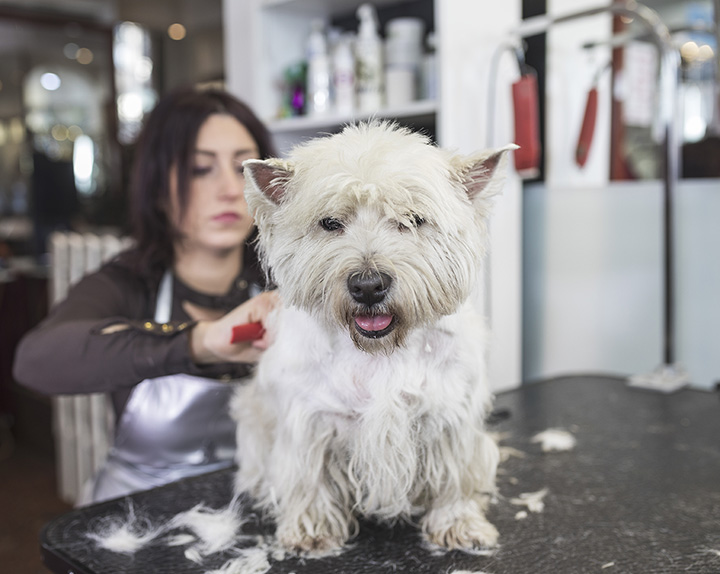 An obituary on Legacy.com makes note of the kindness the two received. Submitted by his "adoptive family," it thanks "the business and professional community and the thousands of people that took the time to help him, say a kind word, or give Gladys a pet. Those things are what made his life meaningful."
The obituary continues, "He leaves behind his dearest and closest companion, Gladys. The 'homeless man and his white dog' were well recognized from their travels throughout the Salisbury area in the last 15 years. Elwood loved the outdoors and his 'WORK;' the proceeds of which were often shared with others in need."
George Benedict, who took in Gladys after Elwood's death, agrees that Elwood was known for being poor, but also for being a giving sort. Once, he got kicked out of an apartment for refusing to get rid of a stray bird he was nursing back to health.
"He was a generous man," Benedict told ohmidog! "If he took in $100, he'd give half of it away or buy groceries for friends in need."
Elwood, before he died, took steps to make sure Gladys would be cared for. He asked George Benedict to take ownership of Gladys.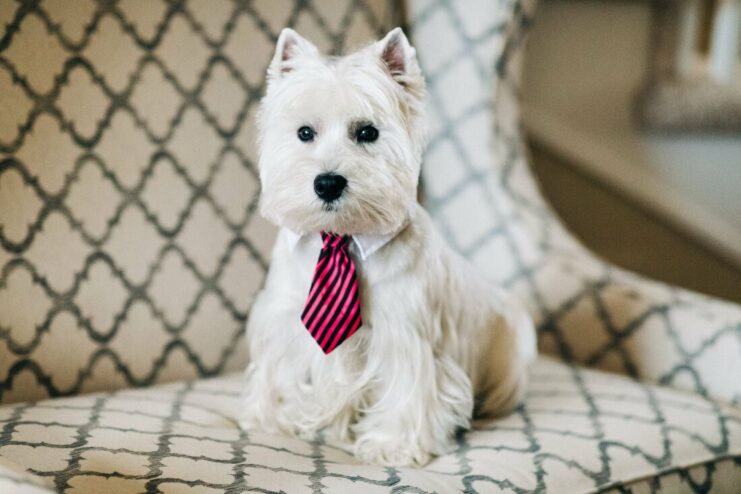 In years of writing about homeless people, and homeless dogs, and homeless people with homeless dogs, it's something I've noticed. A homeless person may not know where their next meal is coming from, but they know where their dog's is. A homeless person may have no roof over his head, and no plan for tomorrow, but likely they've made contingency plans for what will happen to their dog when they're gone.
Benedict, who had always been fond of Gladys — who'd never suggested the pair move on when they lingered outside his shop — agreed. He's retired now, and the floral shop — a local institution for 130 years — closed in 2011. Benedict still works with homeless people, though, through an organization called Hope, Inc.
He knew Elwood for almost 15 years, and remembers when Elwood found Gladys — in a box by a Dumpster, he says — and decided to keep the pup. Some people told Elwood that was a mistake, Benedict recalls, pointing out to Elwood that he could barely take care of himself.
Elwood had spent much of his life in prison, including his teens. He looked down on drug use, and while he enjoyed a beer or two, he wasn't a heavy drinker, Benedict said.
Still, after taking in Gladys, Elwood never had another drink, Benedict said. "She was pretty much his whole life."
For a while, Benedict said, Elwood lived in an unheated garage, paying $300 a month for it. About the time city inspectors asked him to leave, Gladys had a litter of pups. Elwood gave them away, including one to Benedict.
Benedict said that dog died at age 6, from lymphoma.
"I never imagined I would actually wind up with Gladys," Benedict said.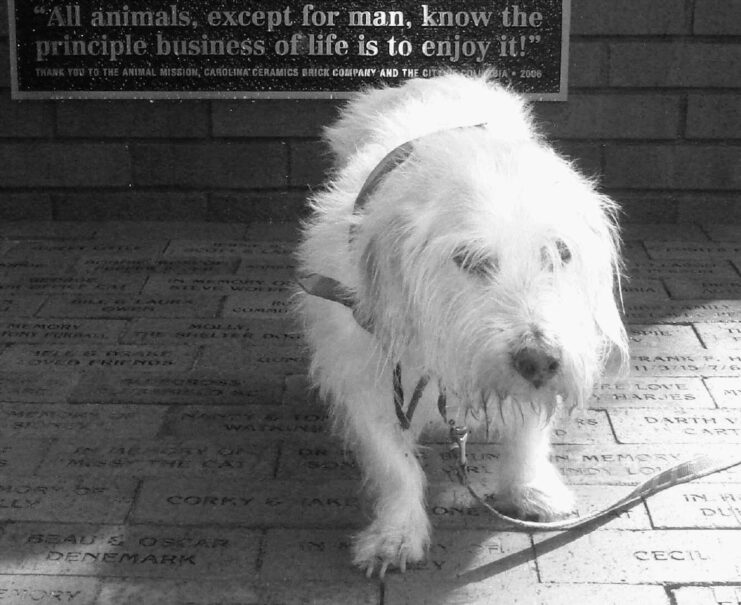 In his final years, Elwood was fighting cancer, too.  His lower jaw had to rebuilt after one surgery. He called off the fight in 2012, deciding not to seek further treatment.
In Elwood's final months, Benedict spent a lot of time with him. He died May 17, 2013, at age 75 at Coastal Hospice at the Lake.
Benedict took Gladys to the groomer just before Elwood's funeral, and she attended the service, along with about 35 humans.
"They were sort of unique in Salisbury," Benedict said. "I guess it was the combination of him and Gladys. People gave him a lot more tolerance than they might some other folks."
Gladys is 14 now.
"She's an amazing dog," Benedict says. She just instinctively likes to be with people … My wife and I are convinced she has some sort of aura about her. She goes with me wherever I go, and all the stores let her in. Wherever I go, people get out of their car and say 'what kind of dog is that?' I tell them she's a Wheaton mix.
"Some of them say 'I used to give food to a man who had a dog like that.'"